Wind Simulator
WindGen is a unique software instrument, designed for the generation of highly atmospheric wind noises.
Built around an expressive 4-stage formant filter (a type of filter used to synthesize human vowels), WindGen can generate endless variations of wind sounds with a lifelike character. Individual formants can be modulated with the XY pad to easily create evocative ambiances that are dynamic and expressive.
Whether you need the gentle breeze of a hillside plain or the wailing noise of a spooky forest, with WindGen you can get the exact natural background character for your projects in minutes.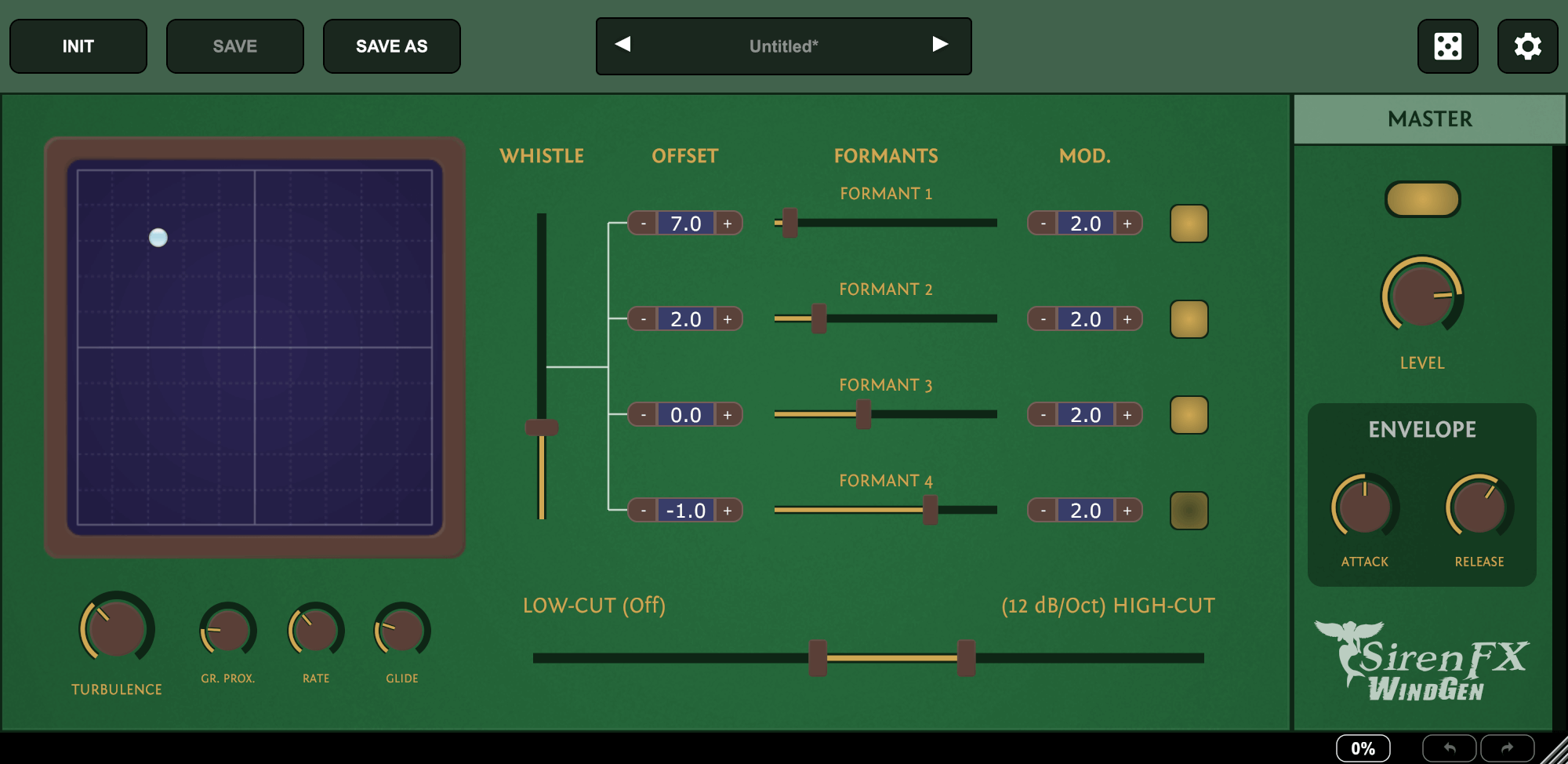 Specifications
Operating System

Windows 64-bit

macOS 64-bit (Intel/ARM)

Format

VST3

AU

System Requirements

64-bit Windows 8.1 or later

64-bit macOS 10.9 or later

Copy Protection

Serial Number

Number of activations

3
Downloads